There are as many aerobic exercise myths as there are conspiracy theories about COVID-19.
Some of the misinformation comes from well-meaning workout buddies or just fallacies which we learnt while growing up which have since being disproven by science.
Other myths are perpetuated by the multi-million dollar industry itself, built by companies selling gadgets and supplements to desperate people hoping to lose weight and look attractive.
Add the Instagram influencers and fitness bloggers to the equation and you have a treasure trove of information which isn't always accurate.
Here are some commonly-held myths about aerobic exercises debunked because it's time for the truth to shine:
Statements And Myths About Aerobic Exercise
1) YOU NEED AT LEAST AN HOUR OF AEROBIC EXERCISE FOR IT TO MATTER.
A busy lifestyle is no excuse! Studies show that 30 minutes of exercise can be as effective as a full hour, even if the workouts are interspersed throughout the day.
Research published in the Journal of the American Heart Association indicates that strategic use of time to incorporate five- or 10-minute bursts of energy into your program can be as effective as a continuous 30-minute aerobics workout.
2) AEROBICS ALONE IS ENOUGH TO HELP YOU MANAGE YOUR WEIGHT.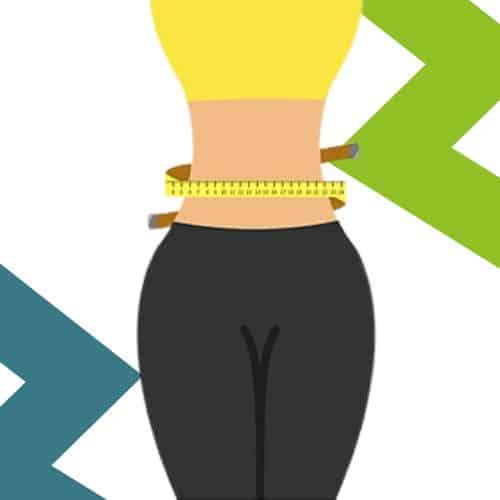 How great it would be if that were true!
Aerobics is great but you also need weight training, calorie restrictions, drinking enough water and getting enough sleep because lack of sleep will affect the secretion of cortisol which regulates appetite and increases fat storage in the body.
3) IF YOU'RE NOT SWEATING, THEN YOU'RE NOT WORKING HARD ENOUGH.
No sweat, no gain – right? Wrong! Sweating has many benefits, however an inclination to sweat has more to do with genetics rather than calorie burning.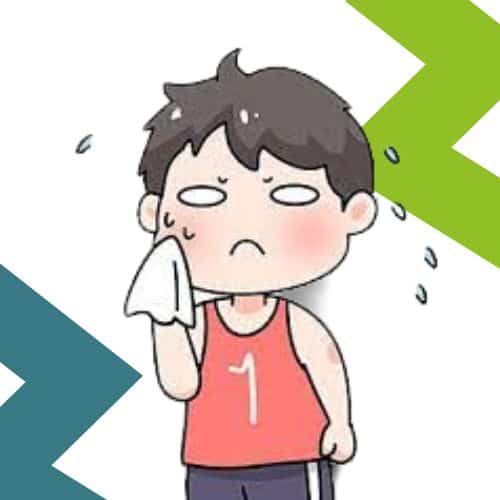 It is the body's way of cooling itself down.
Sweating may not be an indicator of exertion, however there may be a link between increased fitness and the sweating response according to a study in the journal of Experimental Physiology showed that trained athletes sweated more than untrained men and women when they did the same level of exercise.
4) REHYDRATE WITH A SPORTS DRINK.
So you've built up a sweat. Should you head to the water cooler after your aerobics class or go get an energy drink?
Scientists have explored the options and have found that sugar-loaded sports drinks deliver certain electrolytes that may be helpful to marathon runners and professional athletes, but they will inhibit your progress if you're just doing moderate exercise.
The U.S, Department of Health and Human Services raised several safety concerns about energy drinks and pointed to several studies where energy drinks have been found to improve physical endurance, however clarified that there is less evidence on their effect on muscle strength.
5) DO AEROBICS ON AN EMPTY STOMACH IF YOU WANT TO BURN FAT.
Known as fasted cardio, Bill Phillips' 1999 bestseller 'Body-for-LIFE' made it widely acceptable that working out before eating breakfast maximized fat loss.
Since then, every Tom, Dick and Harry has perpetuated this myth, which is based on the assumption that your body will turn to your stored supply of fat to burn.
A 29-day Ramadan study traced the the benefits of exercising on an empty study and found that the subjects who did this reduced their body fat, however research has shown that fat burnt in the hours after aerobic exercise on an empty stomach is higher in the short-term.
The effect is the result of fat cells which are repackaged into triglycerides post-workout then become fat cells again. In the longer scale, fat burnt is consistent regardless of whether you skip a meal before your workout.
In fact, working out an hour after eating could boost your energy and enhance your performance.
6) YOU CAN'T GET TOO MUCH AEROBICS ACTIVITY.
You can get too much of a good thing according to a report published in the Journal of the American College of Cardiology. Danish researchers studied those that ran at a fast pace more than four hours a week for more than three days a week.
Taking into account age, sex, lifestyle and history of heart disease and diabetes, scientists found that the people who pushed themselves too hard were undoing the benefit of exercise.
In the 12-year follow-up it was found that over-zealous subjects were at a worst state than their sedentary counterparts who hardly exercised at all.
7) IF YOU FEEL OK WHILE WORKING OUT, THEN YOU'RE NOT OVERDOING IT.
When working out for the first time or returning after a long period of absence, you may feel excited and not be in any pain at all.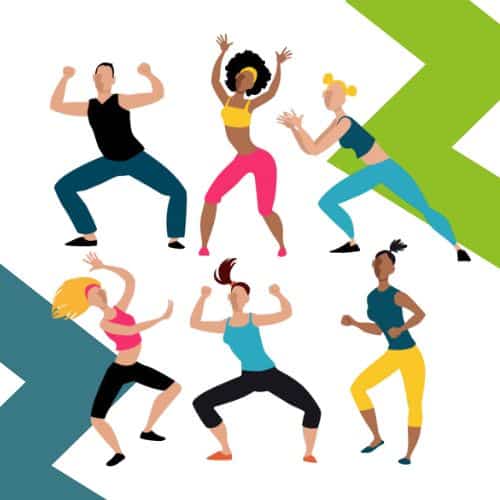 But even if you don't feel as though you are overtraining at that moment, it's only a day or two later when you realize how much you've overdone it.
Delayed onset muscle soreness (DOMS) was first coined by American physician Theodore Hough in 1903, who said soreness was caused by "ruptures within the muscle".
To avoid injuries and be able to walk the next day, it is important to take it easy when returning to an exercise routine by not attempting as much as before.
8) YOUR MUSCLES WILL TURN TO FAT IF YOU STOP AEROBICS – AND VICE VERSA.
Muscles and fat have different cell compositions. Muscle tissue is comprised of protein, amino acid and water, whereas fat tissue is made up mainly of adipocytes.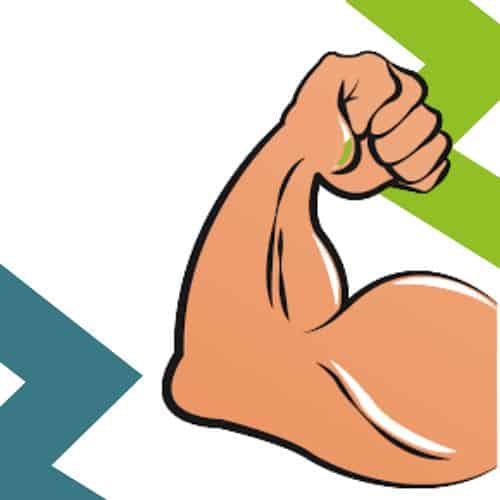 While our bodies can't magically turn muscle into fat, it makes sense that people will put on weight if they stop exercising while continuing to eat the same amount or lose fat as they build up their exercise routine. But turning fat to muscle and vice versa is like turning water to wine.
9) YOU CAN TARGET WHERE TO BURN FAT ON YOUR BODY.
Spot reduction is the notion that there are exercises to help slim down certain areas on your body. Exercises target muscles rather than the fat on top of those muscles.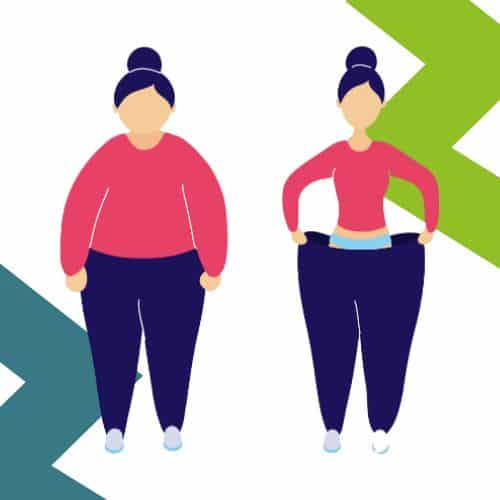 So you can build strength by targeting an area of your body but that won't reduce the fat loss in that area. A study by Dr. Bente Stallnecht published by the American Journal of Physiology, Endocrinology and Metabolism, a group of subjects were asked to exercise one leg for a period of eight weeks.
Despite the intense exercise, the amount of extra fat burned from the working leg in the study was insignificant and likened to taking a few drops of water from a lake.
10) THE MACHINES WHICH TELL YOU HOW MANY CALORIES YOU BURN ARE ACCURATE.
There's a sense of satisfaction when watching a treadmill or elliptical machine's digital display of calories rise while you exercise, but you should expect this to be an overestimate of your results. Recent research published in the Journal of Exercise Medicine found that the results were overestimated by around 100 calories per 30 minutes.
So throw in a little bit of extra time for good measure.
11) POST WORK-OUT EATING HELPS MAXIMIZE YOUR GAINS
A protein bar downed within an hour after training has been said to maximize gains, but research is not conclusive as to the benefits of this.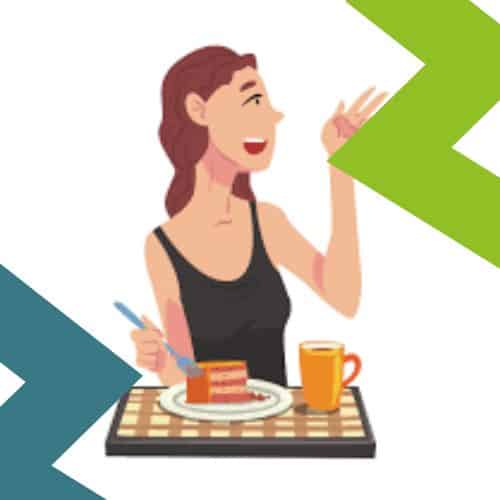 Endurance athletes may down carbohydrates when they have another training session later in the day, but for most people, who struggle to fit in 30-60 minutes of moderate exercise into their daily schedules, there is no need to refuel.
Professor James Dimmock from James Cook University's College of Healthcare Sciences said that some types of eating post-exercise could undermine the benefits of exercise. The research suggests that the psychology of people can have an impact on their food choices.
12) RUNNING ON A TREADMILL IS DIFFERENT TO RUNNING ON ASPHALT – ONE PUTS MORE STRESS ON YOUR KNEES THAN THE OTHER.
There are variations of this myth with those that promote treadmills and others that promote the great outdoors.
A study in Human Movement Science looked at the impact of running on different surfaces and found that gravel was the best surface for running, however running – though a great workout – causes stress on the joints due to the runner's weight.
The best way to reduce knee impact is to vary the workout, mixing running with other cardio activities to help take some of the weight off the knees.
13) IN AN AEROBICS FITNESS REGIME, LOSING WEIGHT IS WHERE YOU'LL SEE RESULTS.
Obsessively monitoring the scale can be demotivating because changes may happen without the scales budging.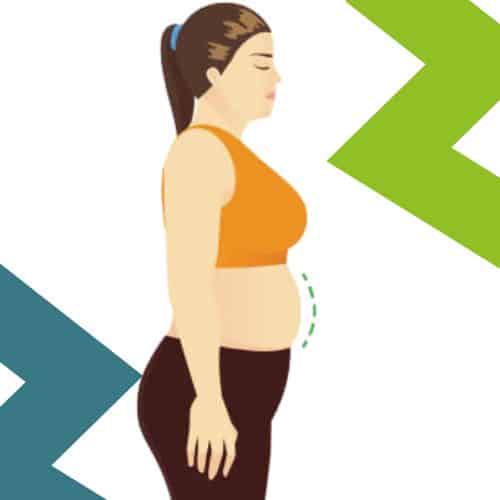 Firstly increased aerobic exercise leads to healthier choices and uplifts the mood. Changes in blood cholesterol levels, body circumference measurements and muscular tone may take place without the scales budging.
14) HIGHER INTENSITY AEROBIC EXERCISE HELPS BURN MORE FAT.
There's a lot said about fat-burning but it's really simple – are the calories burnt more than the calories eaten.
So it doesn't matter how fast or slow you walk, step or run but the calories burnt. That said, it is usually easier to start off with a low intensity workout and build up from that.
The American Heart Association points to the benefits of lower intensity workouts for those who have underlying heart conditions and warns of the risks of extreme exercise, such as marathon running and triathlons.
15) EXERCISE MACHINES ARE SAFE BECAUSE YOUR BODY IS PUT IN THE CORRECT POSITION.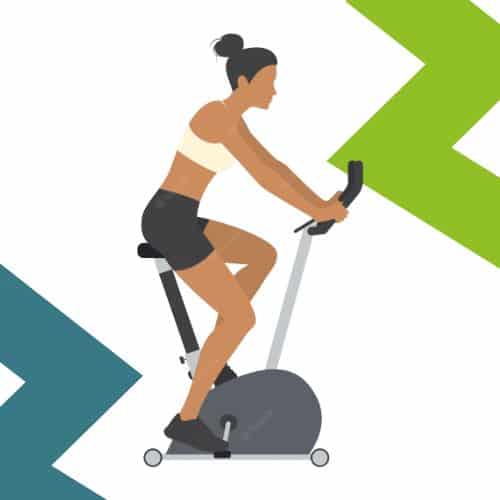 Created to ensure that your body is doing all the movements correctly, exercise machines may seem like a safer option but that is only the case when the machine has been properly adjusted for your weight and height.
Unless you are sure you have the right settings, then you are prone to as many injuries as other exercise.
And Now a Truth about Aerobics
Good health should be pursued as a lifelong journey, and aerobics can help achieve many long-term health benefits and serious fitness goals beyond simply looking attractive in a small-sized dress.
Aerobic exercise not only tones your muscles and increases your stamina, but is also beneficial in fighting obesity, heart disease, bringing down high blood pressure, and helping to control blood sugar.
It reduces the risk of conditions such as type 2 diabetes, metabolic syndrome, stroke, certain types of cancer and weight-bearing aerobic exercises like walking may reduce the risk of osteoporosis.
Not only do aerobic exercises extend your life span, but they also ensure increased health which ultimately leads to a better quality of life.
So put gimmicks aside and go for a walk.
Also Read: